AffiAB® 488 Conjugated Anti-Vimentin Antibody [SC60-05]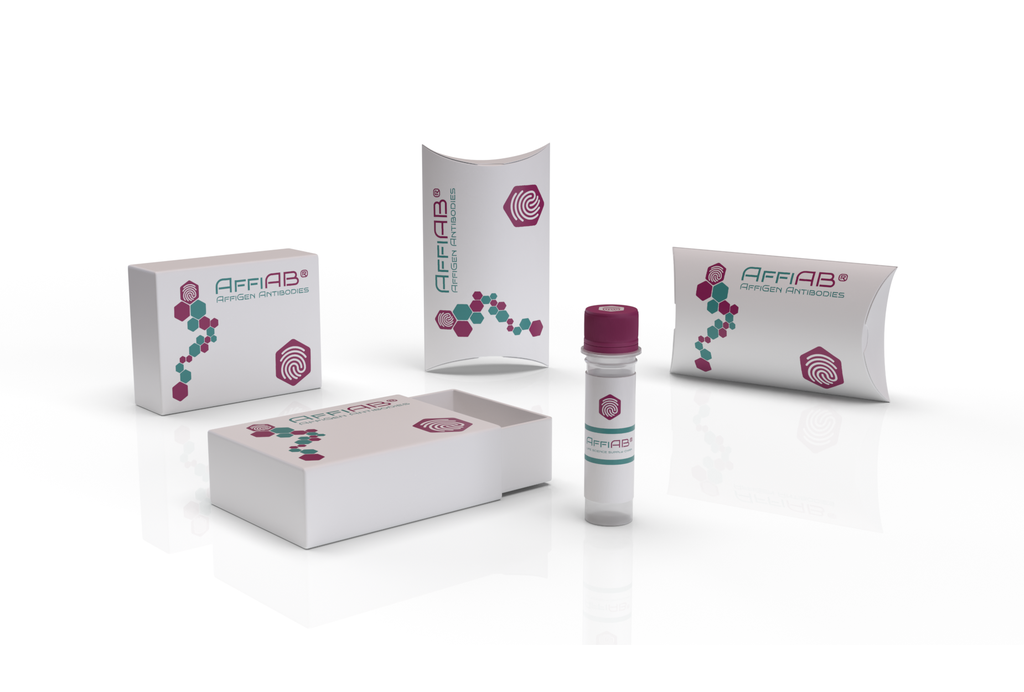 AffiAB® 488 Conjugated Anti-Vimentin Antibody [SC60-05]
CAT# AFG-HB-4256
Size: 100 μL
AffiAB® 488 Conjugated Anti-Vimentin Antibody [SC60-05]
Vimentin (57 kDa) is the most ubiquituos intermediate filament protein and the first to be expressed during cell differentiation. All primitive cell types express vimentin but in most non-mesenchymal cells it is replaced by other intermediate filament proteins during differentiation. Vimentin is expressed in a wide variety of mesenchymal cell types: fibroblasts, endothelial cells etc., and in a number of other cell types derived from mesoderm, e.g., mesothelium and ovarian granulosa cells. Vimentin is present in many different neoplasms but is particulary expressed in those originated from mesenchymal cells. Sarcomas e.g., fibrosarcoma, malignt fibrous histiocytoma, angiosarcoma, and leio- and rhabdomyosarcoma, as well as lymphomas, malignant melanoma and schwannoma, are virtually always vimentin positive. Mesoderm derived carcinomas like renal cell carcinoma, adrenal cortical carcinoma and adenocarcinomas from endometrium and ovary usually express vimentin. Also thyroid carcinomas are vimentin positive. Any low differentiated or sarcomatoid carcinoma may express some vimentin. Vimentin is frequently included in the so-called primary panel (together with CD45, cytokeratin, and S-100 protein) : Intense staining reaction for vimentin without coexpression of other intermediate filament proteins is strongly suggestive of a mesenchymal tumour or a malignant melanoma. However, in biopsies representing only a sarcomatoid part of renal cell carcinoma a.o. a strong positivity for vimentin without cytokeratin expression may be seen. Tumours like lymphomas and seminomas have the same intermediate filament profile, but the vimentin expression is usually weaker.
Antibody type

Recombinant Rabbit monoclonal Antibody

Uniprot ID

SwissProt: P08670 Human; SwissProt: P20152 Mouse; SwissProt: P31000 Rat

Species reactivity

Human, Mouse, Rat

Tested applications

IF-Cell, IF-Tissue, FC

Predicted species reactivity

N/A
Immunogen

Synthetic peptide within C-terminal human Vimentin.

Storage

Store at +4°C after thawing. Aliquot store at -20°C or -80°C. Avoid repeated freeze / thaw cycles.

Storage buffer

Preservative: 0.02% Sodium azide Constituents: 30% Glycerol, 1% BSA, 68.98% PBS.
Purity

Protein A affinity purified.

Recommended dilutions

IF-Cell: 1:100; IF-Tissue: 1:200; FC: 1:1, 000

Molecular Weight
Predicted band size: 54 kDa

Subcellular location
Cytoplasm.

Positive control
C2C12, Hela, L6, human kidney tissue, human pancreas tissue, human appendix tissue.

Your Dynamic Snippet will be displayed here... This message is displayed because you did not provided both a filter and a template to use.