AffiAB® 488 Conjugated Anti-Sodium Potassium ATPase Antibody [ST0533]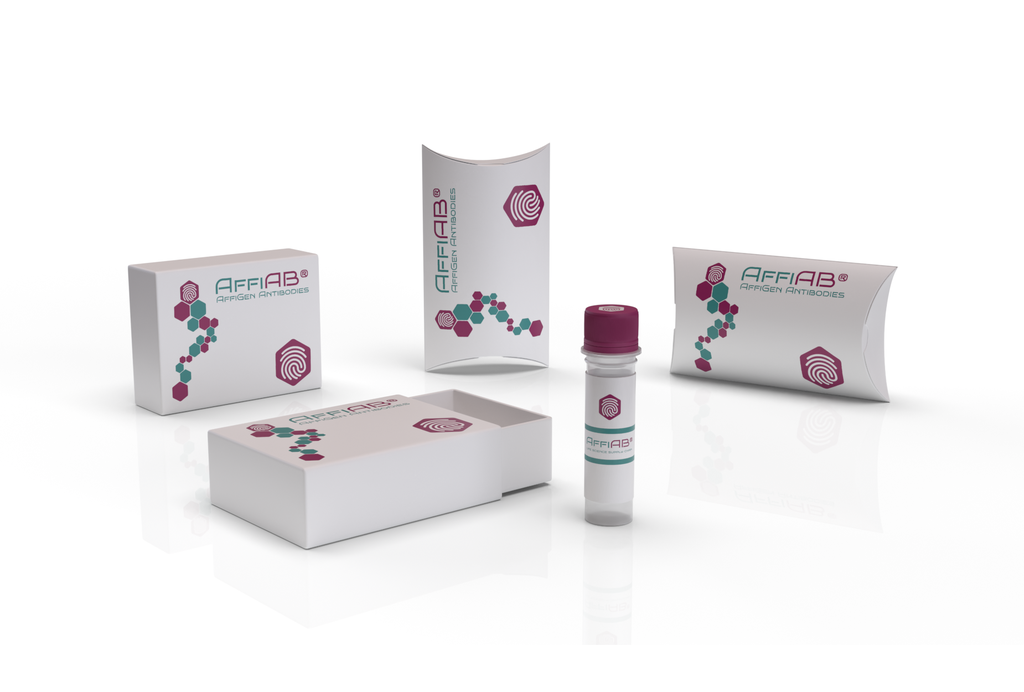 AffiAB® 488 Conjugated Anti-Sodium Potassium ATPase Antibody [ST0533]
CAT# AFG-HB-4255
Size: 100 μL
AffiAB® 488 Conjugated Anti-Sodium Potassium ATPase Antibody [ST0533]
The sodium–potassium pump (sodium–potassium adenosine triphosphatase, also known as Na⁺/K⁺-ATPase, Na⁺/K⁺ pump, or sodium–potassium ATPase) is an enzyme (an electrogenic transmembrane ATPase) found in the membrane of all animal cells. It performs several functions in cell physiology. The Na⁺/K⁺-ATPase helps maintain resting potential, affects transport, and regulates cellular volume. It also functions as a signal transducer/integrator to regulate the MAPK pathway, reactive oxygen species (ROS) , as well as intracellular calcium. In fact, all cells expend a large fraction of the ATP they produce (typically 30% and up to 70% in nerve cells) to maintain their required cytosolic Na and K concentrations. For neurons, the Na⁺/K⁺-ATPase can be responsible for up to 3/4 of the cell's energy expenditure. In many types of tissue, ATP consumption by the Na⁺/K⁺-ATPases have been related to glycolysis. This was first discovered in red blood cells (Schrier, 1966) , but has later been evidenced in renal cells, smooth muscles surrounding the blood vessels, [6] and cardiac purkinje cells. Recently, glycolysis has also been shown to be of particular importance for Na⁺/K⁺-ATPases in skeletal muscles, where inhibition of glycogen breakdown (a substrate for glycolysis) leads to reduced Na⁺/K⁺-ATPase activity and lower force production.
Antibody type

Recombinant Rabbit monoclonal Antibody

Uniprot ID

SwissProt: P05023 Human; SwissProt: P05026 Human; SwissProt: Q13733 Human; SwissProt: P06685 Rat; SwissProt: P07340 Rat; SwissProt: Q64541 Rat

Species reactivity

Human, Mouse, Rat

Tested applications

IF-Tissue

Predicted species reactivity

N/A
Immunogen

Synthetic peptide within Human ATP1A1 aa 39-83 / 1023.

Storage

Store at +4°C after thawing. Aliquot store at -20°C or -80°C. Avoid repeated freeze / thaw cycles.

Storage buffer

Preservative: 0.02% Sodium azide Constituents: 30% Glycerol, 1% BSA, 68.98% PBS.
Purity

Protein A affinity purified.

Recommended dilutions

IF-Tissue: 1:100

Subcellular location
Cell membrane, Melanosome.

Positive control
Rat kidney tissue, human liver tissue.

Your Dynamic Snippet will be displayed here... This message is displayed because you did not provided both a filter and a template to use.