AffiAB® 488 Conjugated Anti-CCR7 Antibody [SR36-04]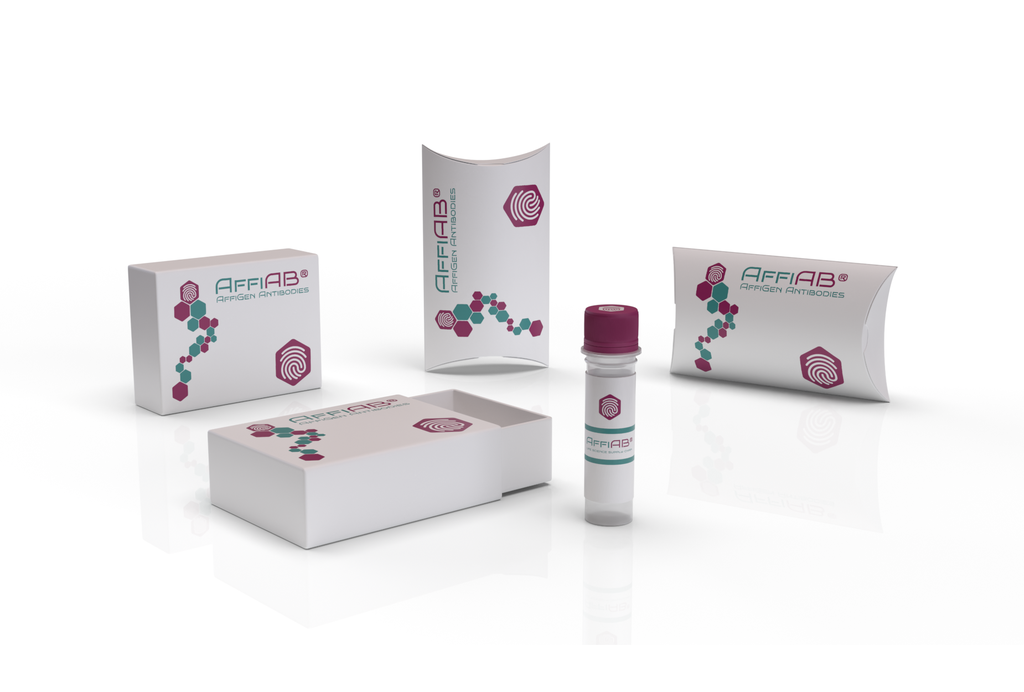 AffiAB® 488 Conjugated Anti-CCR7 Antibody [SR36-04]
CAT# AFG-HB-4228
Size: 100 μL
AffiAB® 488 Conjugated Anti-CCR7 Antibody [SR36-04]
C-C chemokine receptor type 7 is a protein that in humans is encoded by the CCR7 gene. Two ligands have been identified for this receptor: the chemokines (C-C motif) ligand 19 (CCL19/ELC) and (C-C motif) ligand 21 (CCL21) . CCR7 has also recently been designated CD197 (cluster of differentiation 197) . The protein encoded by this gene is a member of the G protein-coupled receptor family. This receptor was identified as a gene induced by the Epstein–Barr virus (EBV) , and is thought to be a mediator of EBV effects on B lymphocytes. This receptor is expressed in various lymphoid tissues and activates B and T lymphocytes. CCR7 has been shown to stimulate dendritic cell maturation. CCR7 is also involved in homing of T cells to various secondary lymphoid organs such as lymph nodes and the spleen as well as trafficking of T cells within the spleen. Activation of dendritic cells in peripheral tissues induces CCR7 expression on the cell's surface, which recognize CCL19 and CCL21 produced in the Lymph node and increases dendritic cell expression of co-stimulation molecules (B7) , and MHC class I or MHC class II.
Antibody type

Recombinant Rabbit monoclonal Antibody

Uniprot ID

SwissProt: P32248 Human; Unigene:229736 Rat; Entrez Gene: 287673 Rat

Species reactivity

Human, Mouse, Rat

Tested applications

IF-Cell, IF-Tissue

Predicted species reactivity

N/A
Immunogen

Synthetic peptide within Human CCR7 aa 13-62 / 378.

Storage

Store at +4°C after thawing. Aliquot store at -20°C. Avoid repeated freeze / thaw cycles.

Storage buffer

Preservative: 0.02% Sodium azide Constituents: 30% Glycerol, 1% BSA, 68.98% PBS
Purity

Protein A affinity purified.

Recommended dilutions

IF-Cell: 1:100; IF-Tissue: 1:50

Molecular Weight
Predicted band size: 43 kDa

Subcellular location
Cell membrane.

Positive control
MCF-7, rat spleen tissue, human lymph nodes tissue.

Your Dynamic Snippet will be displayed here... This message is displayed because you did not provided both a filter and a template to use.