AffiAB® 488 Conjugated Anti-Beta III Tubulin Antibody [A8-D10]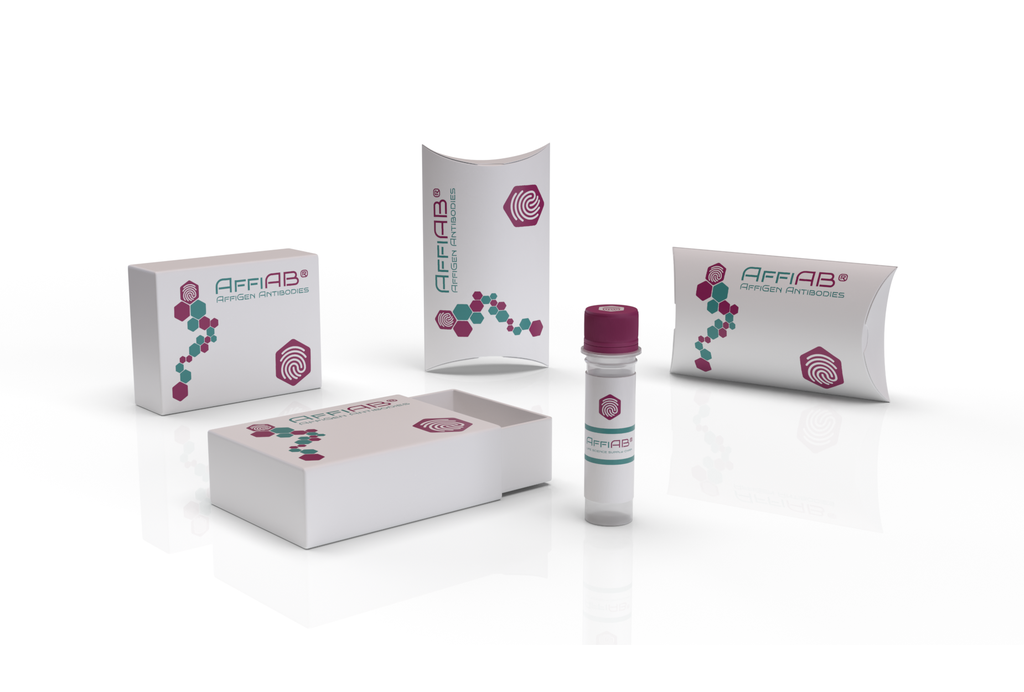 AffiAB® 488 Conjugated Anti-Beta III Tubulin Antibody [A8-D10]
CAT# AFG-HB-4225
Size: 100 μL
AffiAB® 488 Conjugated Anti-Beta III Tubulin Antibody [A8-D10]
Class III β-tubulin, otherwise known as βIII-tubulin (β3-tubulin) or β-tubulin III, is a microtubule element of the tubulin family. In humans, it is encoded by the TUBB3 gene. It is possible to use monoclonal antibodies and immunohistochemistry to identify neurons in samples of brain tissue, separating neurons from glial cells, which do not express Class III β-tubulin. Class III β-tubulin is one of the seven β-tubulin isotypes identified in the human genome, predominantly in neurons and the testis. It is conditionally expressed in a number of other tissues after exposure to a toxic microenvironment featured by hypoxia and poor nutrient supply. Posttranslational changes including phosphorylation and glycosylation are required for functional activity. Class III β-tubulin's role in neural development has warranted its use as an early biomarker of neural cell differentiation from multi potent progenitors. TUBB3 inactivation impairs neural progenitor proliferation. Rescue experiments demonstrate the non-interchangeability of TUBB3 with other classes of β-tubulins which cannot restore the phenotype resulting from TUBB3 inactivation. Congenital neurologic syndromes associated with TUBB3 missense mutations demonstrate the critical importance of class III β-tubulin for normal neural development. Overexpression of class III beta tubulin is associated with the resistances of microtubule-targeted cancer drugs in lung cancer cell lines, breast cancer cell lines, and ovarian tumors.
Antibody type

Mouse monoclonal Antibody

Uniprot ID

SwissProt: Q13509 Human; SwissProt: Q9ERD7 Mouse; SwissProt: Q4QRB4 Rat

Species reactivity

Human, Mouse, Rat

Tested applications

IF-Cell, FC, IF-Tissue

Predicted species reactivity

N/A
Immunogen

Synthetic peptide (KLH-coupled) within human/mouse 1-50 aa.

Storage

Store at +4°C after thawing. Aliquot store at -20°C. Avoid repeated freeze / thaw cycles.

Storage buffer

Preservative: 0.02% Sodium azide Constituents: 30% Glycerol, 1% BSA, 68.98% PBS.
Purity

Immunogen affinity purified.

Recommended dilutions

IF-Cell: 1:50; FC: 1:500-1:1, 000; IF-Tissue: 1:200

Molecular Weight
Predicted band size: 50 kDa

Subcellular location
Cytoplasm. Cytoskeleton. Microtubule.

Positive control
HepG2, SH-SY5Y, rat brain tissue, mouse brain tissue.

Your Dynamic Snippet will be displayed here... This message is displayed because you did not provided both a filter and a template to use.